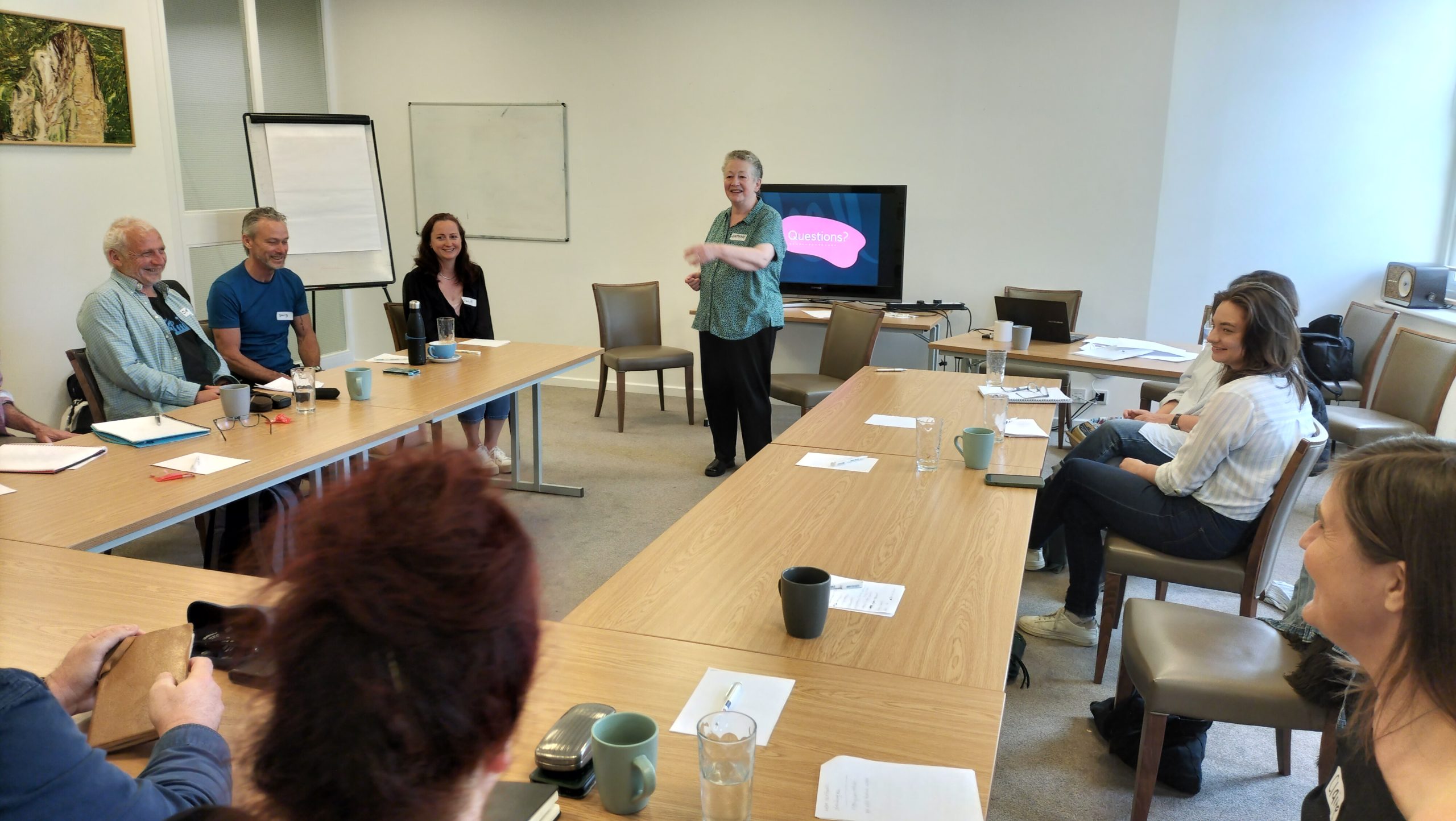 In the olden days of the late 1980s, when I began working as a Simulated Patient, we were simply audio-visual aids. We learned our brief, played our role and then left the room. The idea that we might have anything else to contribute was never even considered.
Times have changed. Simulation is used in many professions as well as medicine – the Police, the Fire Service for example. Simulated Patients now give feedback, and some are trained to facilitate small-group teaching.
Most Simulated Patients begin by working in OSCEs – the exams taken by student doctors and other healthcare professionals. There they play the role and are sometimes asked to give short feedback as the patient, usually along the lines of "Would you be happy to see this student again?" This feedback is about the student's communication skills and not about the medical content, of course – that is the examiner's task.
For teaching sessions, Simulated Patients are asked to give more feedback, and therefore they need more training, so that they can give constructive feedback that is also supportive. We want the students to leave feeling empowered.
Last week I headed South, firstly to Plymouth and then to Canterbury, to run some training in feedback and also in facilitation.
It's a long way from Skipton to Plymouth but the glorious weather, and views of the sea from the train, meant I didn't mind at all: I've done that journey many times.
It was lovely to see some of the South-West Simulated Patients who were, as always, very good-humoured and very talented. We did some very intense work on feedback and facilitation. I had the able assistance of Senior SP Co-ordinator and Facilitator Jason Collins, who then very kindly drove us both the 270 miles to Canterbury. The scenery, on a sunlit evening, was gorgeous and I particularly enjoyed Jason's commentary and also seeing Stonehenge on the way.
I had never met the Kent Simulated Patients in person before because Kent and Medway Medical School opened during the pandemic and the training had to be done online. So it was great to meet some of them at last.
As in Plymouth, the Simulated Patients made lots of notes, picked it all up impressively fast and really welcomed the training. It was, as we say in Yorkshire, a grand couple of days.
By Daphne Franks, Training & Development at Peel Roleplay