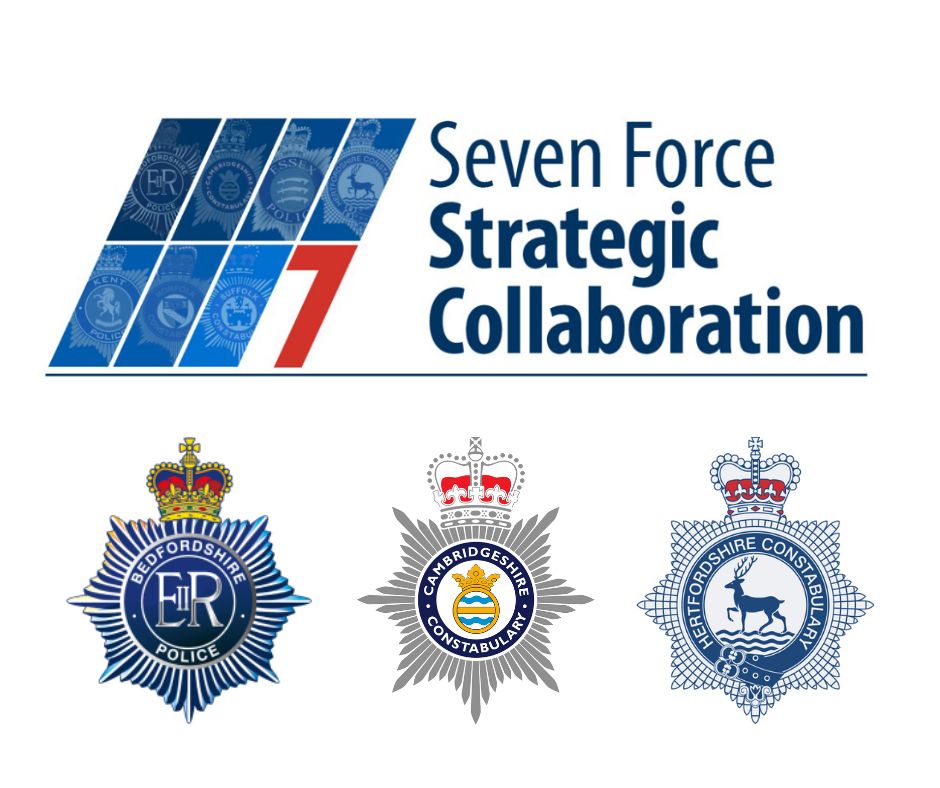 We are thrilled to share that Peel Roleplay has been appointed as the exclusive provider of Role Play Actors to the Bedfordshire, Cambridgeshire, and Hertfordshire Police Constabularies, collectively known as the Seven Force Strategic Collaboration.
The collaboration also includes the police forces of Norfolk, Suffolk, Essex and Kent and was established in 2015, to develop and implement collaborative solutions to protect the front-line local delivery of policing across the East of England. The programme covers a geographic area of more than 9,000 square miles, serving nearly 8 million residents, making it one of the most ambitious police partnership programmes ever undertaken.
We will be working closely with the Crime Training Department in the delivery of their Investigative Interviewing courses, in which highly trained and experienced Peel Roleplay actors will be employed in a range of suspect, witness and victim roles. Our Role Play Actors are experts at bringing realism to scenarios, creating a highly immersive and effective learning experience which allows trainees to practice their new skills in a safe and controlled environment.
We're delighted that Seven Force has chosen Peel Roleplay as their partner and look forward to a long and successful relationship.
To learn more about how Role Play Actors can elevate your training courses, get in touch with us at info@peelroleplay.com for more information. If you're an experienced Role Play actor looking for exciting opportunities, we'd love to hear from you too!
By Laura Thompson, Simulated Patient Manager at Peel Roleplay