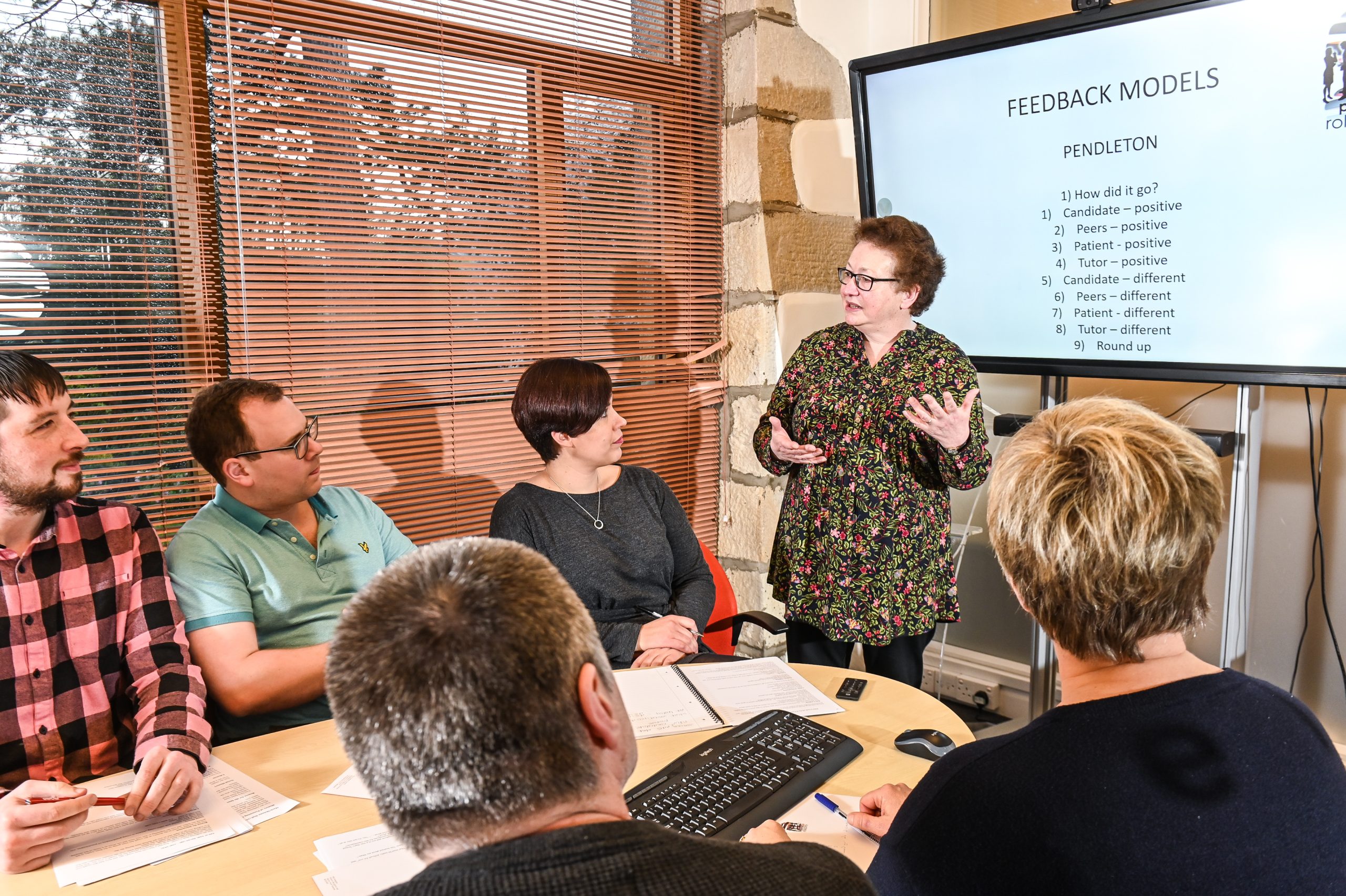 Our team has delivered over 100,000 hours of training and recruited and trained hundreds of Simulated Patients over the years- and it doesn't stop once the recruitment process is over.
​
We're committed to the continuation and maintenance of our SPs' skills and recently ran some additional training on giving feedback in role. The training was run by our expert Facilitator and Trainer, Daphne Franks, who has many years knowledge on feedback and the importance of getting it right for the benefit of the students.
In a typical communication skills session, an SP may be brought in to role play a scenario one-on-one with the students, as the tutor oversees. At the end of each interaction, an SP is expected to stay in role and offer feedback as to how the interaction made them feel; this feedback must be Specific, Evidence-based, Descriptive and Supportive (SEDS).
This is an important aspect of teaching communication skills, as the students must feel that they are in a safe environment, where they will receive support and encouragement that will lead to improvement, so we make sure that our SPs have had this specific training before they take part in their first session.
These sessions give our SPs a great amount of satisfaction- it really is wonderful to see the students developing and learning before your eyes.
If you'd like to enquire as to how Peel Roleplay could provide training, facilitation or simulated patient services to your programme, please give us a call on 01756 796176 or email info@peelroleplay.com.
If you're a Simulated Patient interested in our training workshops, keep an eye on our news page and we'll update it when we have dates scheduled for new SP training and recruitment. Please fill out our contact form in the first instance and we will get back to you.
By Laura Thompson, Simulated Patient Manager at Peel Roleplay