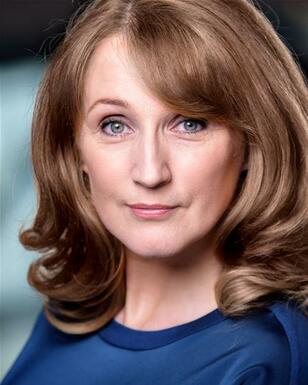 Elisa has been a Simulated Patient for many years, playing everything from more straightforward roles like back pain to very demanding ones such as psychosis. As well as at the University of Liverpool, other places she's worked include the Royal College of Surgeons, Royal College of Psychiatry and the Royal College of GPs.
Highly skilled in giving feedback, Elisa has acquired expert knowledge of the elements of a medical consultation including information gathering, planning, shared decision-making, emotional intelligence and empathy. She gives one-to-one training in Communication Skills to doctors preparing for the Clinical Skills Assessment (CSA) examination to become GPs.
In parallel with this, Elisa has an acting career including a range of television roles and theatre work including the Royal Court, Liverpool, Liverpool Playhouse and Action Transport Theatre Company. A love of horror and all things flamboyant and high camp has led Elisa, with her Liverpool SP colleague Bekah Sloan, to run a horror event company called Lancashire Terror Tours, frightening innocent civilians with all things ghostly at stately homes, castles and pubs throughout the North-West.
Elisa is married with one son, a malevolent cat and rescue dogs Basil and Gertie. They were once scared and half-starved puppies in Romania and are now leading what can only be described as a life of pampered happiness in Liverpool. Elisa is a volunteer home checker for a rescue centre to ensure that other rescue dogs have an equally good time of it.
Many thanks to Elisa for agreeing to be our first featured Simulated Patient.
By Laura Thompson, Simulated Patient Manager at Peel Roleplay