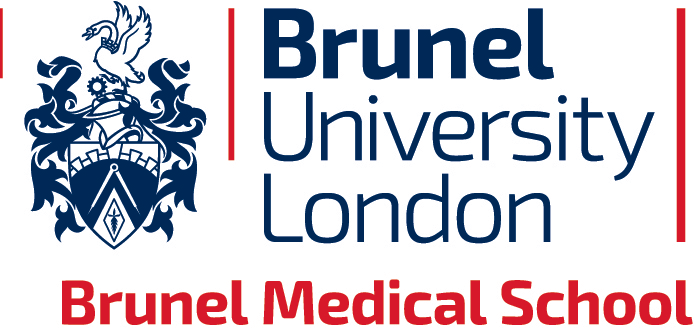 We are thrilled to be able to share the exciting news that Peel Roleplay has been appointed as the exclusive provider of Simulated Patient Role Play actors to Brunel Medical School.
Following a competitive tender exercise, Peel was selected to be the Medical School's new partner for a minimum of three years. Our commitment to delivering a collaborative, professional and adaptable service, not to mention our incredible track record, meant that our response was deemed to be the strongest in the market both in terms of quality of service and price.
The new partnership officially commenced on 4th September, when the first Simulated Patient actors took part in a filming session at the Medical School's Uxbridge campus. Over the course of the contract, we will be providing Simulated Patients (SPs) for communication skills sessions, clinical skills sessions and OSCE assessments across the University's medicine, health sciences, and physician associate degree course.
We're pleased to have been able to to invite SPs from our existing cohort to take part in the work at Brunel Medical School, as well as many new recruits from the immediate areas and into London. In fact, we're hosting an SP training event in early October – more on that in the coming weeks, but if you are a Simulated Patient from the local area who is interested in working with Peel and Brunel Medical School, please get in touch.
We're delighted that Brunel Medical School has chosen Peel Roleplay as their partner and look forward to a long and successful relationship.


"Advancing medical education and healthcare practice for a changing world" – A little about Brunel Medical School
Vision
Advancing medical education and healthcare practice for a changing world; driven by science, technology and humanity.
Mission

Nurturing our future of healthcare professionals to care for their patients and communities with kindness, professionalism and teamwork

To deliver a technology-enhanced, team-based curriculum, integrating scientific approaches with person-centred care

To provide a holistic system of student support that focuses on wellbeing and resilience, and providing students with a 'home from home' experience

To develop a global medical community, delivering compassionate care that makes a difference to people's lives

To embrace the principles of equality, diversity and inclusion in all aspects of the medical programmes, reflected in what students learn, how they learn and the support they will receive.
Values

Inclusive –

Fostering an inclusive learning community with diverse patient care experiences, to promote the ability to recognise and value the strengths of diversity in our UK and global communities

Collaborative –

Establishing a culture of engagement, working with our community and health and social care partners to provide outstanding healthcare to all

Professional –

Creating a culture of integrity and compassion, whilst developing skills to adapt and respond to change

Patient Centred –

Learning and teaching, with the patient at the centre of all we do

Transformative –

Actively encouraging collective, creative energy that will move our institution forward


To learn more about how our professional Role Play Actor provision can elevate your teaching and assessment needs, get in touch with us at info@peelroleplay.com for more information. If you're an experienced Role Play actor looking for exciting opportunities, we'd love to hear from you too!